Upcoming Events
- no events scheduled for the next couple of weeks -
Recent Events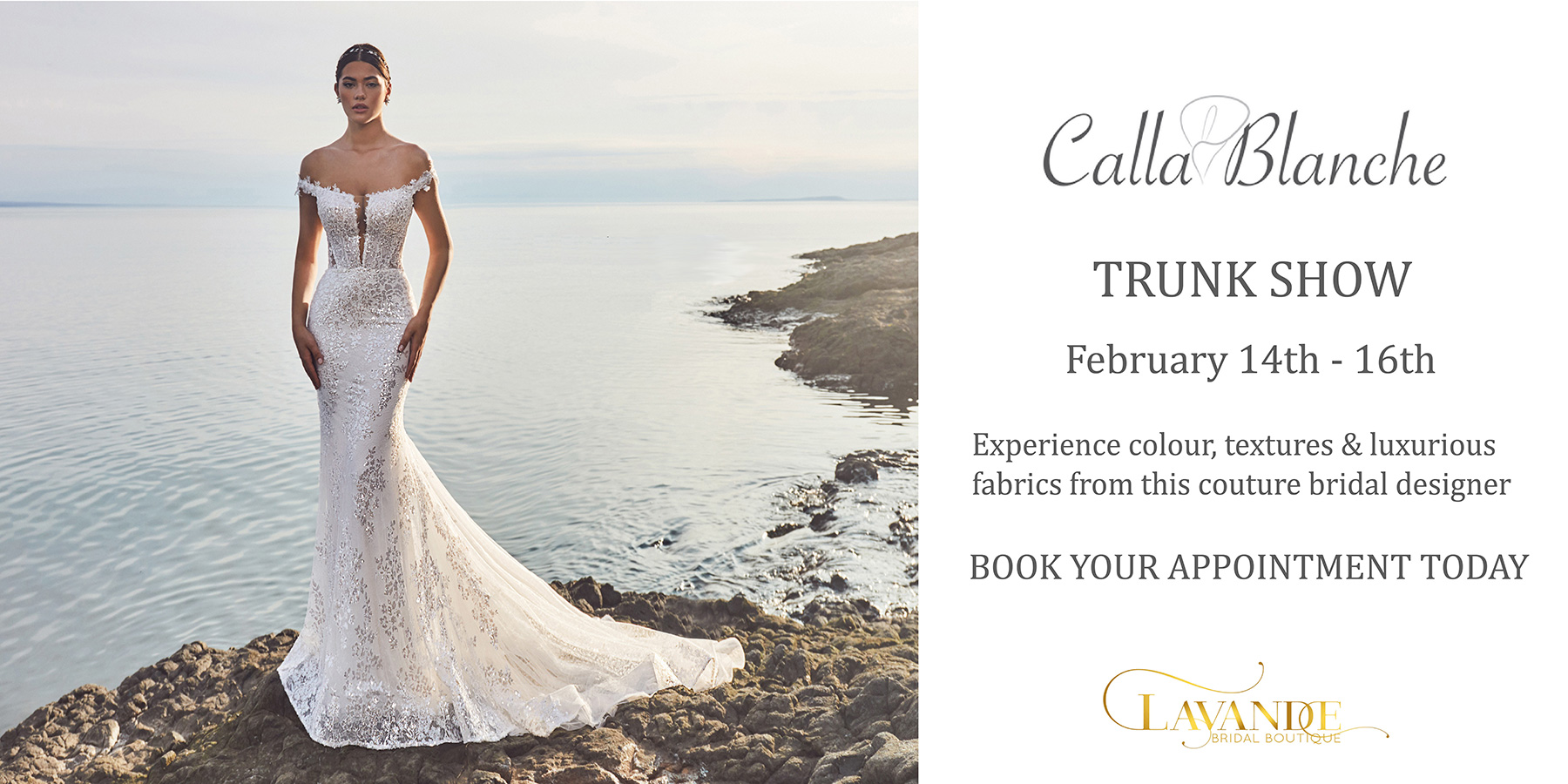 Friday February 14, 2020 - Sunday February 16, 2020
Trunk Show
location: Lavande Bridal Boutique, 1248 Dundas Street East, Unit 10, Mississauga
Introducing Calla Blanche Spring 2020 signature bridal gown collection! Fashion-forward designs that apply new and inventive elements to classic designs with daring necklines, elaborate tops, and incredible silhouettes.

Your wedding photos will be exquisite!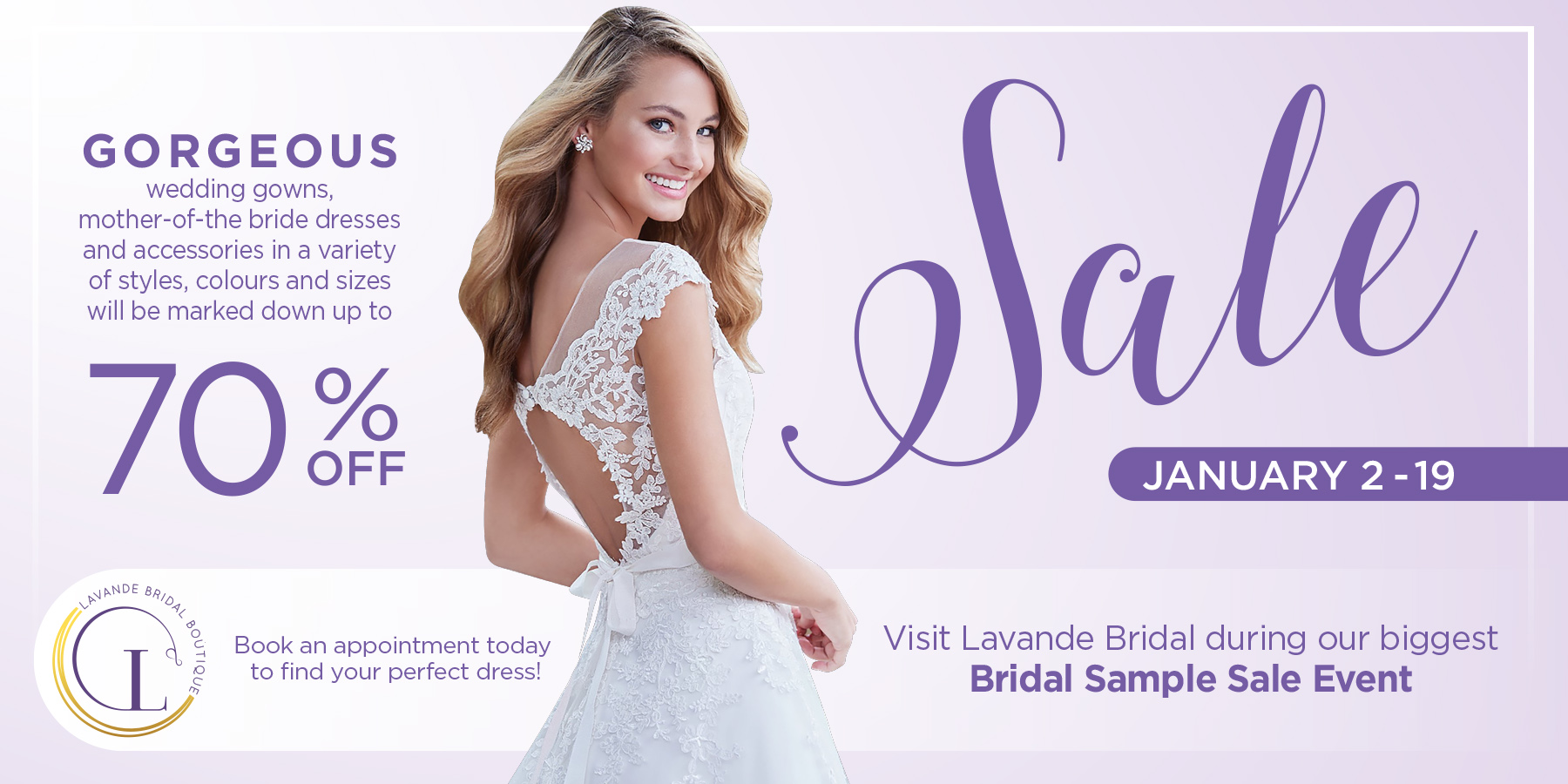 Thursday January 2, 2020 - Sunday January 19, 2020
Sample Sale
location: Lavande Bridal Boutique, 1248 Dundas Street East, Unit 10, Mississauga
Visit Lavande Bridal during our biggest Bridal Sample Sale Event.

Gorgeous wedding gowns, mother-of-the-bride dresses and accessories in a variety of styles, colours and sizes will be marked down to 70% off.

Book an appointment today to find your perfect dress!